Heavy Elbow BodyWork By Dameion L Hines LMT ​
​Structural Integration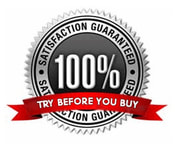 FIRST TIME BUYERS GET UP TO 56% OFF a 60 minute session at Heavy Elbow BodyWork! $100 60-MIN MASSAGE AT $49.First Time Offer for New Clients Only.
This introductory offer is to TRY BEFORE YOU BUY- In consideration of additional sessions and treatment protocol in.
Purchasing other first-time buyer discounts will void this coupon and the remanding total will be due.
---

ABOUT DAMEION
Dameion began studying massage therapy in 1999 at the Massage Therapy Institute of Colorado. Under the tutelage of Mark Manton, Dameion has completed a combined 1360 hours of training with advanced "Year II" study in 10 Session Structural Integration also known as Rolfing, Advance Joint Mobilization and Myofascial Release. He also has passed the NCETMB National Certification Examination for Therapeutic Massage & Bodywork in July 2011.

​Dameion uses his knowledge and experience from massage therapy school to incorporates things like T-bars and unique muscle tools into his practice. These tools are mandatory in the removal of the the most established and stubborn adhesions. Plantar fasciitis, fibromyalgia, migraines, neck pain and back pain are often all a result of poor soft tissue hygiene and can result in tension, dysfunction and pain.

Structural integration, also known as "Rolfing", was created by Dr. Ida P Rolf. It is designed to recreate the most functional designed body and facia over the course of a 10 session recipe. These techniques are applied through the clothes and without lotion in order to manipulate muscle tissue directly and restore balance with the removal of hundreds of knots per session.

---
Dameion, at Heavy Elbow BodyWork, uses expert techniques and muscle tools to remove long-standing issues. He likes to call himself a "Soft Tissue Hygienist", because he uses a myriad of focused massage tools, including his elbow work to remove hard immovable, tartar like, adhesions from muscle fibers and facia to promote health through tissue cleanliness.
Dameion has a simple philosophy, balance breeds balance. Your body once had it's original design and things have shifted out of alignment and proper function. His work is designed to move you back towards the direction of correction allowing ease of movement, balance in alignment, and a better functional design posture.
​
Testimonial Reviews
​REVIEWS HIGHLIGHTS 10/15/16 Five STARS *****. 80 total.
Dameion did an excellent job! I had not had a real massage in a very long time, and I was a little nerves at first that the deep tissue work might be too intense for me. He was very friendly and informative, and the massage was just the right amount of pressure. I could feel the knots in my body dissolving that were built up over years.
Killer experience! Literally felt like I was being killed sometimes and couldn't be any happier. My experience was throroughly enjoyable and I have 0 complaints. My ankle feels 100 times better than it did before. Thanks for the awesome job, and ill be contacting you in a couple months when I get back to town. Thanks brother. Onelove!
I've had CHRONIC back pain for TWO decades. Getting out of bed has been a STRUGGLE every morning. I had my first rolfing session last night. This morning was the first morning that I can remember in almost a decade that it wasn't a battle to get out of bed. Highly recommend Dameion
Damien is now my first choice in dealing with my ongoing body/muscle tightness from here on out. My body immediately responded positively to his rolfing techniques like no other massage I've had before. Although you may be initially expecting a typical massage experience, give it a chance if your goal is relief and resolution to your issues and you'll be sold as we all have been
Dameion and Heavy Elbow Body Work are a godsend! I've been working with him for a while now and have not only gotten relief from chronic low back pain and TMJ, but I've learned a ton about how the body works and made a friend too! 5-stars all the way!!
Dameion was very good at concentrating on areas that were immediately affecting me. His explanation and practice of Rolfing is something I look forward to experiencing.
I had not researched Rolfing and had no idea what I was in for. It was amazing!! Not only did Dameion work out a knot in my right should that has been there for at least 3 years, he educated me on Rolfing and what he was doing and how it would benefit me. I have been getting massages for more than 10 years and this was by far the greatest...THANK YOU DAMEION!!
I made an apt for a deep tissue massage, but after talking to me, Dameion recommended a rolfing session which was amazing! It helped to relieve the aches and knots in my back and legs after only 1 session. I highly recommend it to anyone that trains hard and wants to improve range of motion and get rid of nagging pains.
Damieon is amazing! Went in for my first rolfing treatment and he not only worked out a good number of knots but he explained the process and benefits to me. He is very kind and very professional. I will definitely be back for more sessions so to address my bodybuilding/athletic needs.
My daughter had gone to Dameion a month ago and highly recommended I book an appt, which I did. Have had limited neck mobility since an accumulation of accidents, falls, etc. over the yrs. Was having difficulty turning my head and had constant stiffness and pain. Dameion worked on my neck and shoulder area and while I will see him again, as I've dealt w/this issue for the last few yrs now, I have already noticed improvement in my neck/shoulder area. Am looking forward to more sessions. He is very experienced and knowledgeable about how the body operates and is attuned to where to apply his expertise. I highly recommend him ~
Great experience.
Dameion is incredible and really helped with the problems I have been having with my neck and shoulder area. I will definitely be back and recommend him to anyone.
Damieon is good at what he does!
Dameion is fantastic, and his techniques are second to none Will certainly be going back next time I need some work done
I have had a TON of bodywork done and the best way to describe my experience is...OMFG why the heck have I not been here sooner! Literally fixed my lower back pain that I've had for MONTHS in one 60 minute session! WHAAAAAT! I will DEFINITELY be back! Thank you SO much Dameion!!!
This wasn't at all what I was expecting, but exactly what I needed. He expertly focused on my most painful areas and actually worked out the knots. It's definitely worth the money to get this kind of therapy versus a basic massage if you have chronic tension or pain.
I have visited many massage therapists in the metro area over the past decade or so and Dameion is the best. I haven't seen another therapist in the 3-4 years or so since I found him. He is very knowledgeable about the underlying causes of pain and stiffness and he has the skills to put that knowledge into practice. I prefer a therapist who can really dig deep into the tissue and work out the kinks and Dameion never disappoints.
A friend of mine bought me a Groupon for here for my birthday. But Damieon gave me a far from ordinary massage! Throughout he explained the techniques of Rolfing massage and all its long term benefits! And I have to say, I've never felt better. Not sore or tried after but strong, relaxed and confident. It was absolutely amazing and I will definitely be back!
Being a massage professional myself, I went in for my first Rolfing session with Dameion not knowing what to expect. He gave me a quick educational session on how the muscles and fascia are related and work together, it was catchy and very informative. He was not afraid to use the right amount of pressure, which is what I needed. I went in feeling discomfort in my pictorials and deltoids and left feeling relaxed and free from aggravation. My pecs felt open and the knots in my neck disappeared. I would recommend him to a friend.
I have hated massages my entire life. Then I was pregnant and was in more discomfort that I have ever before experienced. Dameion Hines is literally the only massage therapist that I have ever loved! He knows everything about why you are sore, where the pain comes from, and gets right to fixing it without skipping a beat. And the very best part, he isn't afraid to use a huge about of pressure - most massages are too puny and soft! Dameion makes you feel like you've just been seriously worked over - you'll walk out feeling relieved and AMAZING!
Best massage in town. Most therapeutic. Specialty and TMJ, migraines, neck pain, thoracic outlet syndrome, carpal tunnel, shoulder pain, low back pain, hip pain, sciatica, knee pain and plantar fasciitis. highly effective in all areas. Schedule an appointment today
Dameion is not an ordinary therapist. He is highly skilled and he pretty much nailed all my multiple issues within my 60 min session. I went through countless massage therapists due to my condition but nobody is as good as him.
Dameion is one of the most skilled therapists I have ever worked with! His treatments have helped me with chronic headaches, hip pain and through my pregnancy and postpartum period. I highly recommend seeing him, not only had he helped me tremendously but has also helped many of my clients and is one of the only therapists I will refer out to. His work is thorough, comprehensive and effective! I always feel lighter, more balanced and energized after working with Dameion.
Dameion's hands (and elbows) are magic! He is professional, kind, and and very skilled. I have rheumatoid arthritis and my body is all out of whack, Dameion's sessions are really making me feel better. I highly recommend him!
What can't I say about Massage Specialists Denver (CLOSED INDEFINITELY) that isn't good. Great staff at the reception desk, my therapist Dameion is the best massage therapist I've ever met, and an awesome membership program. Definitely A-List!Vote: BEST Massage It was a positive experience.
I received a rolfing massage for the first time. It was definitely a different experience.
Awesome. Great therapist!
Great massage! I feel refreshed and my back feels like how a back should feel! ​