Heavy Elbow BodyWork By Dameion L Hines LMT ​
​Structural Integration therapist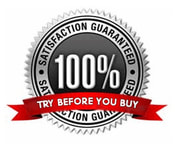 FIRST TIME BUYERS GET UP TO 56% OFF a 60 minute session at Heavy Elbow BodyWork! $100 60-MIN MASSAGE AT $49.First Time Offer for New Clients Only.
This introductory offer is to TRY BEFORE YOU BUY- In consideration of additional sessions and treatment protocol in.
Purchasing other first-time buyer discounts will void this coupon and the remanding total will be due.
---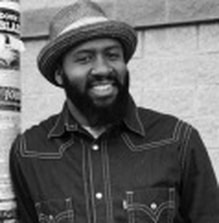 rol
ABOUT DAMEION
Dameion began studying massage therapy in 1999 at the Massage Therapy Institute of Colorado. Under the tutelage of Mark Manton, Dameion has completed a combined 1360 hours of training with advanced "Year II" study in 10 Session Structural Integration, originally created by Dr. Ida P Rolf, Advance Joint Mobilizations and Myofascial Release. He has also passed the NCETMB National Certification Examination for Therapeutic Massage & Bodywork in July 2011.
​Dameion uses his knowledge and experience from massage therapy school to incorporates things like T-bars and unique muscle tools into his practice. These tools are mandatory in the removal of the the most established and stubborn adhesions. Plantar fasciitis, fibromyalgia, migraines, neck pain and back pain are often all a result of poor soft tissue hygiene and can result in tension, dysfunction and pain.
10 Session Structural Integration therapy was created by Dr. Ida P Rolf, the founder of Rolfing
®
. (
Disclaimer: I am NOT a certified Rolfer and I am NOT affiliated or endorsed as a member of the Rolf Institute as these terms are Exclusive to graduates and members in good standing with the Rolf Institute.
) EDITING
​Structural Integration includes a
regimented
10 Myofascial Release 90 min sessions that comb through 7 layers from superficial to deep muscle tissue and fascia to realign unbalanced tissue around a center gravity line, maximizing the length of the core to recreate the most functional designed body. My techniques are applied through the clothes and without lotion in order to manipulate muscle tissue directly and restore balance with the removal of hundreds of knots per session.
---
Dameion, at Heavy Elbow BodyWork, uses expert techniques and muscle tools to remove long-standing issues, decades old. He likes to call himself a "Soft Tissue Hygienist" because he uses a myriad of focused massage tools, including his elbow work to remove hard immovable, tartar like muscle waste adhesions from muscle fibers and facia, organs, tendons and ligaments, dissolved into the bloodstream to promote health through full body soft tissue cleanliness.
Dameion has a simple philosophy, balance breeds balance. Your body once had it's original design and things have shifted out of alignment and proper function. His work is designed to move you back towards the direction of correction allowing ease of movement, balance in alignment, and a better functional design posture.
​